One for One
The great thing about Toms is that you can wear them with anything!
Shorts, dresses, capris, flare jeans, skinny jeans, bathing suit, wedding dress, nothing.
You have many options :) My manager has 8 pair!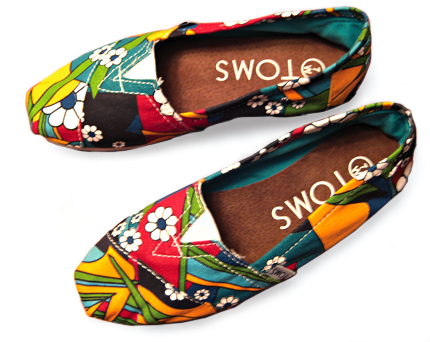 Garden
These are adorable.
Grey
Yeah, they go with a lot but they turn brown.. just an FYI
Red
This color is very popular. I'm more of a pattern girl myself.
Puke Green Boot
Hate me because i hate them..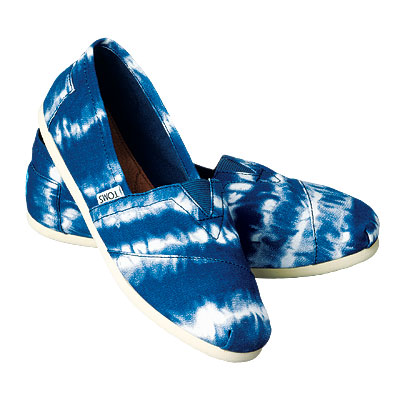 Blue Tye Dye
Tye dye! ahhhhhsome.
Flower Power
You can always get the white canvas Toms and create your own design! I think that is so amazing!
Ballerina -(because it reminds me of a ballerina shoe duh)
I would soo buy these!
Wedding Tom-legit
<3
Da Wedge
It's actually not that bad looking on.
Botas!
Corduroy-pink
Love these
Omg peacock!
<3
Giraffe
Baby Blue- very spring
The Stone Wash Toms are super rustic.
Burlap
So natural and sweet
Cordones
I love the carnival feel to these red stripe Toms
Love the pink Cordones!
Just wow!
I love Toms :)
I hope now you love them too.
Haylee